News & Articles
Great Turnout for DT Instructor Re-Certification Seminar
Recertification Seminar
Jack Leonard
Staff Instructor
The most recent photo on the site is of 21 officers who returned to the Allegheny County Police Training Academy for their re-certification as PPCT Defensive Tactics Instructors. Some of the participants were back for their 4th re-certification; others came back for their 3rd, 2nd, or 1st re-certification, respectively.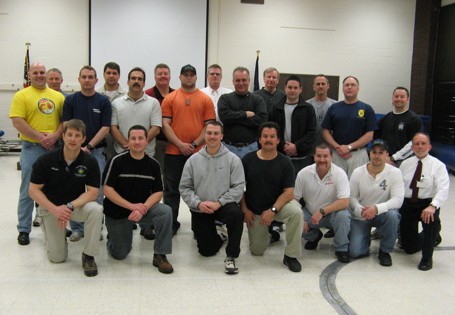 The group was made up of police officers, adult and juvenile probation officers, and one military trainer. This combination provided a great mix for the training session, and the participants learned a lot from each other in addition to getting the most recent updates in the PPCT Defensive Tactics System.
Such loyalty, both to PPCT and to me as an Associate Staff Instructor, is greatly appreciated. I hope to see all of the participants, along with the 12 new DT Instructors who took their course at the end of March, back at the academy in 2010.
About the Author: Jack Leonard is a retired peace officer with over twenty years of law enforcement experience. He was first certified as a Defensive Tactics Instructor in 1981, and he has been teaching PPCT courses since 1987.